---
Free Upgraded Installation Materials
SWG 22 Copper Piping (Thicker and better than SWG 23. Less likely to have gas leaks)
Premium Armaflex Class 1 Insulation thickness of 1/2 inch (12.7mm) Thicker and better than 3/8 inch insulation. Individually insulated.
Premium Keystone/Sigma Cables (Made in Singapore)
16mm uPVC Drain Pipes (Better then 13mm. Less likely to choke)
---
Mitsubishi Electric Starmex 

 (5 Ticks. Latest New FN Model) 

System 2 ($2098) Outdoor Unit MXY-2G20VA2 / Indoor Unit MSXY-FN10VE x 2
System 3 ($2898) Outdoor Unit MXY-3G28VA2 / Indoor Unit MSXY-FN10VE x 3
System 4 ($3598) Outdoor Unit MXY-4G33VA2 / Indoor Unit MSXY-FN10VE x 4
System 4 ($4198) Outdoor Unit MXY-4G38VA2 / Indoor Unit MSXY-FN10VE x 4
System 5 ($5098) Outdoor Unit MXY-5G48VA / Indoor Unit MSXY-FN10VE x 5
Above Indoor units 9k BTU. Upgrade 12k/18K/20K/24K BTU Add $100/$200/$300/$300
---
Daikin Smiles Series (5 Ticks) 


System 2 ($2550) Outdoor Unit MKS65QVMG/ Indoor Unit CTKS25QVM x 2
System 3 ($3050) Outdoor Unit MKS65QVMG/ Indoor Unit CTKS25QVM x 3
System 4 ($3598) Outdoor Unit MKS65QVMG/ Indoor Unit CTKS25QVM x 4
System 4 ($3798) Outdoor Unit MKS80QVMG/ Indoor Unit CTKS25QVM x 4
System 5 ($4950) Outdoor Unit MKS90QVMG/ Indoor Unit CTKS25QVM x 5
Above Indoor units 9k BTU. Upgrade 12k/17K/21K/24K BTU Add $110/$200/$300/$480
---
Midea OS Premium Series New (5 Ticks) 

Free Extended Warrenty (6 years compressor, 2 years parts) Free Wifi Dongles valid till May 2019

System 2 ($2198) Outdoor Unit MS5OD-25/ Indoor Unit SMKP-09 x 2
System 3 ($2550) Outdoor Unit MS5OD-25/ Indoor Unit SMKP-09 x 3
Above Indoor units 9k BTU. Upgrade 12k/18K BTU Add $100/$300
---
Free Extended Warrenty (6 years compressor, 2 years parts)

System 2 ($1698) Outdoor Unit MS4OD-21/ Indoor Unit SMKS-09 x 2 (Outdoor unit max cooling capacity: 26,613 Btu/hr)
System 3 ($2080) Outdoor Unit MS4OD-21/ Indoor Unit SMKS-09 x 3 (Outdoor unit max cooling capacity: 26,613 Btu/hr)
System 3 ($2198) Outdoor Unit MS4OD-28/ Indoor Unit SMKS-09 x 3 (Outdoor unit max cooling capacity: 31,049 Btu/hr)
System 4 ($2550) Outdoor Unit MS4OD-28/ Indoor Unit SMKS-09 x 4 (Outdoor unit max cooling capacity: 31, 049 Btu/hr)
Above Indoor units 9k BTU. Upgrade 12k/18K BTU Add $100/$300
---
Free Extended Warrenty (6 years compressor, 2 years parts)

System 2 ($2068) Outdoor Unit MS5OD-25/ Indoor Unit SMKS-09 x 2
System 3 ($2350) Outdoor Unit MS5OD-25/ Indoor Unit SMKS-09 x 3
Above Indoor units 9k BTU. Upgrade 12k/18K BTU Add $100/$300
---
Midea Opal (4 Ticks) 

Free Extended Warrenty (6 years compressor, 2 years parts)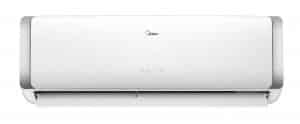 System 2 ($1730) Outdoor Unit MS4OD-21/ Indoor Unit SMKM-09-I-04R x 2 (Outdoor unit max cooling capacity: 26,613 Btu/hr)
System 3 ($2130) Outdoor Unit MS4OD-21/ Indoor Unit SMKM-09-I-04R x 3 (Outdoor unit max cooling capacity: 26,613 Btu/hr)
System 3 ($2320) Outdoor Unit MS4OD-28/ Indoor Unit SMKM-09-I-04R x 3 (Outdoor unit max cooling capacity: 31,049 Btu/hr)
System 4 ($2730) Outdoor Unit MS4OD-28/ Indoor Unit SMKM-09-I-04R x 4 (Outdoor unit max cooling capacity: 31, 049 Btu/hr)
Above Indoor units 9k BTU. Upgrade 12k/18K BTU Add $100/$300
---
Panasonic XS Series (5 Ticks) 


System 1 ($998) Outdoor Unit CU-XS9RKZ/ Indoor Unit CS-XS9RKZW  (4 Tick)
System 2 ($1998) Outdoor Unit CU-2XS20UKZ/ Indoor Unit CS-MXS9UKZ x 2
System 3 ($2698) Outdoor Unit CU-3XS27UKZ/ Indoor Unit CS-MXS9UKZ x 3
System 4 ($3398) Outdoor Unit CU-4XS30UBZ/ Indoor Unit CS-MXS9UKZ x 4
System 4 ($3798) Outdoor Unit CU-4XS34UBZ/ Indoor Unit CS-MXS9UKZ x 4
Above Indoor units 9k BTU. Upgrade 12k/18K/24K BTU Add $100/$200/$350
---
Daikin EZi Series R32 Gas (3 Ticks) 


System 2 ($1898) Outdoor Unit MKC50SVMG/ Indoor Unit CTKC25SVMG x 2
System 3 ($2298) Outdoor Unit MKC50SVMG/ Indoor Unit CTKC25SVMG x 3
Above Indoor units 9k BTU. Upgrade 12k BTU Add $100
---
System 1 ($968) Outdoor Unit RKS25GVMG/ Indoor Unit FTKS25DVM x 1
System 2 ($2068) Outdoor Unit 3MKS50FSG/ Indoor Unit FTKS25DVM x 2
System 3 ($2498) Outdoor Unit 3MKS50FSG/ Indoor Unit FTKS25DVM x 3
System 3 ($2698) Outdoor Unit 3MKS71FSG/ Indoor Unit FTKS25DVM x 3
System 4 ($3398) Outdoor Unit 4MKS80FSG/ Indoor Unit FTKS25DVM x 4
Above Indoor units 9k BTU. Upgrade 12k/17K/21K/24K BTU Add $100/$150/$250/$430
---
Mitsubishi Heavy Industries (4 Ticks) 

  Free upgrade to 12K BTU fancoils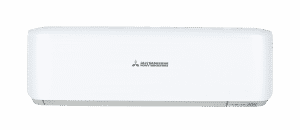 System 2 ($1998) Outdoor Unit SCM45ZS-S / Indoor Unit SRK35ZS-S x 2
System 3 ($2650) Outdoor Unit SCM60ZM-S / Indoor Unit SRK35ZS-S x 3
System 4 ($3498) Outdoor Unit SCM80ZM-S / Indoor Unit SRK35ZS-S x 4
Above Indoor units 12k BTU. Upgrade 21K/24K BTU Add $200/$250
---
LG Artcool Plus + WIFI, Black (4 Ticks)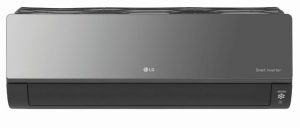 System 2 ($2198) Outdoor Unit A2UQ18GFA1/ AMNC09GDJR0 x 2
System 3 ($3050) Outdoor Unit A4UQ26GFA1/ AMNC09GDJR0 x 3
System 4 ($3650) Outdoor Unit A4UQ26GFA1/ AMNC09GDJR0 x 4
Above Indoor units 9k BTU. Upgrade 12k/18K/24K BTU Add $100/$200/$300
---
LG Artcool Plus + WIFI, Black (5 Ticks)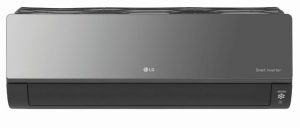 System 2 ($2650) Outdoor Unit A4UQ26GFA2/ AMNC09GDJR0 x 2
System 3 ($3198) Outdoor Unit A4UQ26GFA2/ AMNC09GDJR0 x 3
System 4 ($3798) Outdoor Unit A4UQ26GFA2/ AMNC09GDJR0 x 4
Above Indoor units 9k BTU. Upgrade 12k/18K/24K BTU Add $100/$200/$300
---
LG Alpha Plus + WIFI (4 Ticks) 


System 2 ($2098) Outdoor Unit A2UQ18GFA1/ AMNC09GDJA0 x 2
System 3 ($2850) Outdoor Unit A4UQ26GFA1/ AMNC09GDJA0 x 3
System 4 ($3350) Outdoor Unit A4UQ26GFA1/ AMNC09GDJA0 x 4
Above Indoor units 9k BTU. Upgrade 12k/18K/24K BTU Add $100/$200/$300
---
LG Alpha Plus + WIFI (5 Ticks) 


System 2 ($2498) Outdoor Unit A4UQ26GFA2/ AMNC09GDJA0 x 2
System 3 ($2998) Outdoor Unit A4UQ26GFA2/ AMNC09GDJA0 x 3
System 4 ($3498) Outdoor Unit A4UQ26GFA2/ AMNC09GDJA0 x 4
Above Indoor units 9k BTU. Upgrade 12k/18K/24K BTU Add $100/$200/$300
---
System 2 ($2198) Outdoor Unit A2UQ18GFA1/ AMNC09GSJA0 x 2
System 3 ($2698) Outdoor Unit A4UQ26GFA1/ AMNC09GSJA0 x 3
System 4 ($3198) Outdoor Unit A4UQ26GFA1/ AMNC09GSJA0 x 4
Above Indoor units 9k BTU. Upgrade 12k/18K/24K BTU Add $100/$200/$300
---
System 2 ($2398) Outdoor Unit A4UQ26GFA2/ AMNC09GSJA0 x 2
System 3 ($2850) Outdoor Unit A4UQ26GFA2/ AMNC09GSJA0 x 3
System 4 ($3350) Outdoor Unit A4UQ26GFA2/ AMNC09GSJA0 x 4
Above Indoor units 9k BTU. Upgrade 12k/18K/24K BTU Add $100/$200/$300
---
LG  (4 Ticks) 

System 2 ($1950) Outdoor Unit A2UQ18GFA1/ Indoor Unit AMNC09GDBA2 x 2
System 3 ($2650) Outdoor Unit A4UQ26GFA1/ Indoor Unit AMNC09GDBA2 x 3
System 4 ($3098) Outdoor Unit A4UQ26GFA1/ Indoor Unit AMNC09GDBA2 x 4
Above Indoor units 9k BTU. Upgrade 12k/18K/24K BTU Add $100/$200/$300
---
LG  (5 Ticks) 

System 2 ($2350) Outdoor Unit A4UQ26GFA2/ Indoor Unit AMNC09GDBA2 x 2
System 3 ($2798) Outdoor Unit A4UQ26GFA2/ Indoor Unit AMNC09GDBA2 x 3
System 4 ($3250) Outdoor Unit A4UQ26GFA2/ Indoor Unit AMNC09GDBA2 x 4
Above Indoor units 9k BTU. Upgrade 12k/18K/24K BTU Add  $70/$200/$300
---
Midea System 1 

System 1 ($938) Outdoor Unit MSSID-09 / Indoor Unit MSSOD-09 x 1 (4 Tick)
System 1 ($998) Outdoor Unit MSSID-12 / Indoor Unit MSSOD-12 x 1 (3 Tick)
System 1 ($1398) Outdoor Unit MSSID-18 / Indoor Unit MSSOD-18 x 1 (3 Tick)
System 1 ($1598) Outdoor Unit MSSID-24 / Indoor Unit MSSOD-24 x 1 (3 Tick)
---
Mitsubishi Electric Starmex System 1 

System 1 ($998) Outdoor Unit MUY-GN10 / Indoor Unit MSY-GN10VA x 1 (5 Tick)
System 1 ($1098) Outdoor Unit MUY-GN13 / Indoor Unit MSY-GN13VA x 1 (3 Tick)
System 1 ($1650) Outdoor Unit MUY-GN18 / Indoor Unit MSY-GN18VA x 1 (3 Tick)
System 1 ($1898) Outdoor Unit MUY-GN24 / Indoor Unit MSY-GN24VA x 1 (3 Tick)
---
Daikin  System 1 (2 Ticks) 

System 1, 9K BTU ($950) Outdoor Unit RKS25GVMG/ Indoor Unit FTKS25DVM x 1
System 1, 12K BTU ($1050) Outdoor Unit RKS35GVMG/ Indoor Unit FTKS35DVM x 1
System 1, 18K BTU ($1650) Outdoor Unit RKS50GVMG/ Indoor Unit FTKS50GVMG x 1
System 1, 21K BTU ($1950) Outdoor Unit RKS60GVMG/ Indoor Unit FTKS60GVMG x 1
System 1, 24K BTU ($2198) Outdoor Unit RKS71HVMG/ Indoor Unit FTKS71HVMG x 1
---
Panasonic System 1 (2 Ticks) 

System 1 ($880) Outdoor Unit CU-PS9UKZ/ Indoor Unit CS-PS9UKZ x 1
System 1 ($950) Outdoor Unit CU-PS12UKZ/ Indoor Unit CS-PS12UKZ x 1
System 1 ($1450) Outdoor Unit CU-PS18UKZ/ Indoor Unit CS-PS18UKZ x 1
System 1 ($1750) Outdoor Unit CU-PS24UKZ/ Indoor Unit CS-PS24UKZ x 1
---
LG  System 1 

 (2 Ticks)
System 1 ($880) Outdoor Unit BSUQ096J3A3/ Indoor Unit BSNQ096J3A3
System 1 ($950) Outdoor Unit S4UQ12JA3AA/ Indoor Unit S4NQ12JA3AA
System 1 ($1298) Outdoor Unit S4UQ18KV3AA/ Indoor Unit S4NQ18KV3AA
System 1 ($1450) Outdoor Unit BSUQ246K3B3/ Indoor Unit BSNQ246K3B3
---
Mitsubishi Electric Starmex (2 Ticks) 

System 3 ($2698) Outdoor Unit MXY-3A28VA / Indoor Unit MSY-GE10VA x 3
System 4 ($3398) Outdoor Unit MXY-4A28VA / Indoor Unit MSY-GE10VA x 4 (Discontinued)
System 4 ($3998) Outdoor Unit MXY-4A38VA / Indoor Unit MSY-GE10VA x 4 (Discontinued)
Above Indoor units 9k BTU. Upgrade 12k/18K/24K BTU Add $100/$200/$300
---
Panasonic Aero Series (2 Ticks) 

System 2 ($2050) Outdoor Unit CU-2S18PKZ/ Indoor Unit CS-S9TKZW x 2
System 3 ($2550) Outdoor Unit CU-3S27MKZ/ Indoor Unit CS-S9TKZW x 3
System 4 ($3298) Outdoor Unit CU-4S27NKZ/ Indoor Unit CS-S9TKZW x 4
Above Indoor units 9k BTU. Upgrade 12k/18K/24K BTU Add $120/$250/$350
---
Midea Oasis (2 Ticks) 

System 2 ($1550) Outdoor Unit MS2OD-21/ Indoor Unit MS11MI-09 x 2
System 3 ($1998) Outdoor Unit MS2OD-21/ Indoor Unit MS11MI-09 x 3
System 3 ($2188) Outdoor Unit MS2OD-28/ Indoor Unit MS11MI-09 x 3
System 4 ($2598) Outdoor Unit MS2OD-28/ Indoor Unit MS11MI-09 x 4
Above Indoor units 9k BTU. Upgrade 12k/18K BTU Add $80/$180
---
Toshiba (4 Ticks) 

System 2 ($2658) Outdoor Unit RAS-3M24S3ACV-SG/ RAS-M10SKCV x 2
System 3 ($2998) Outdoor Unit RAS-3M24S3ACV-SG/ RAS-M10SKCV x 3
System 3 ($3550) Outdoor Unit RAS-4M26S3ACV-SG/ RAS-M10SKCV x 3
System 4 ($4068) Outdoor Unit RAS-4M26S3ACV-SG/ RAS-M10SKCV x 4
Above Indoor units 9k BTU. Upgrade 12k/16K/22K/24K BTU Add $100/$220/$310/$440
---
Sensibo Sky 

 ( Local warrenty 1 year, onsite replace)
Wifi Universal Smart Aircon Controller |Iphone|Android|Google Assist|Amazon Alexa|Apple Siri Shortcut
1 unit ($168) Control 1 indoor unit
2 unit ($326) Control 2 indoor units seperately
3 unit ($474)  Control 3 indoor units seperately
4 unit ($622)  Control 4 indoor units seperately
---
Warranty (Daikin, Mitsubishi, LG, Panasonic, Toshiba)
5 years on compressor
1 year on other spare parts
18 months on workmanship
Warranty (Midea)
6 years on compressor
2 year on other spare parts
18 months on workmanship
---
Payment
Payment by either Cash, Cheque, PayNow or Bank Transfer on installation day, before opening of aircon boxes for installation
Cheque write to: Jex Aircon Private Limited (Must spell exactly same)
PayNow to 201532800E, Jex Aircon Private Limited
Bank Transfer to OCBC 558845350001 Jex Aircon
Credit Card payment available at 3.4% processing fee, payment to be made and verify before booking of installation date
For 2 trips installation, 30% on the day of first trip, 70% on the day of 2nd trip
---
All price stated inclusive of GST and Installation for HDB with Aircon Ledge.
Additional charges apply for private estates and HDB without Aircon Ledge (Purchase of Bracket + $150).
Dismantling and disposing of old Aircon at $20/Indoor unit, $20/Outdoor unit.
If required 1st trip install piping and trunking, 2nd trip to install Aircon, add $100 for additional trip.
---
NEA Aircon Cooling Capacity and Green Ticks Database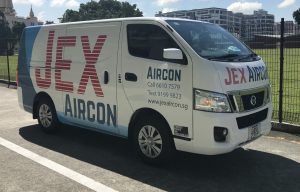 Home | Typical Aircon Layout | Aircon Services | Back to Top
BCA Registered Company 201532800E
Call 6610 75 79
Text 9199 9823